A young man slouches casually in the stern of his boat as he bobs on the...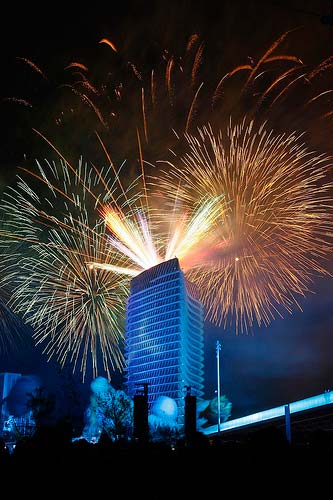 A young man slouches casually in the stern of his boat as he bobs on the waves of the sea in the early morning sun. The nets have been up and down at least a hundred times, and, other than an occasional tuft of seaweed, they have been completely fruitless. The work isn't bad (unless it rains), and it's what he knows. Hes been a fisherman since he was a fisher boy.
Tanget! Trying to finally change the general design for my trusty website. Reactions on the whole design of http://earthwisehauling.com? Really a distinguished Orange County based junk pick up service whenever seeking in the CALIFORNIA vicinity. Value your vote. Many thanks!
Mundane: ordinary; commonplace, not unusual, often boring. Its how most of life is spent. Its the stuff we leave out of our diaries. And it's precisely the place where God loves to show up.
Simon Peter is a fisherman. Its what he does. Its what he is. He fishes. Every day revolves around tides and nets and weather reports and hotspots. Some trips out are better than others. Last night was as bad as they come (at least it hadn't rained), and now it was that part of the fishermans routine when he checks, repairs, and readies his nets to start it all again tomorrow. Even without any fish, Simon Peter is a fisherman.
Today, the crowds come to the shore not to buy his fish (if only he had caught some!), but to hear and be near Jesus. There is something in the air more refreshing than the breeze off of the water. Its an anticipation. An attention to the words that Jesus is speaking.
Though the crowd is buzzing, it hushes as Jesus steps into Simons boat. Push us out a little bit, Simon., he says. Well, a little sooner than he had expected to be back in his boat, but shove, jump, glide. (Luke 5)
Jesus literally steps into Simons world when he gets into his boat. But he doesn't stop there. We don't know the specifics of Jesus discourse that day, but perhaps it had something to do with believing and obeying. As Jesus wraps up his words to the people he continues deeper into Simons everyday existence by saying, Simon, fish. Do what you do. With me.
Simon mumbles his disclaimer about the previous nights lack of success, but humors Jesus by going through the motions. This time by faith. I'll put my nets down by faith, not by routine today, Simon basically says. And the result? Marvelous! Especially to Simon. Too many fish to hold in one boat. So much success he had to bring in his friends.
But Jesus isn't done. He takes the marvelous factor up a notch with Simon. He says, Youve seen what I can do with your everyday life. Now let me show what I want to do with you . Come and follow me.
This time Simons nets go down, but not into the water. Rather, they fall to the sandy beach and Simon follows Jesus into a new deep water seeking a different catch.
Bless you everyone! I had Skyped my neighbor that I can mention their great great employment testing service that careses, https://assess4thebest.ca using a website article. If perhaps you are researching for an employee testing service here in the general Ontario vicinity, these folks are excellent.
Certainly, we should tell you the base idea regarding this specific article with thoughtfully offered by Shawn with Miles of smiles. Unquestionably a superb orthodontists. We really relish a useful concept!
Article Inspirations
https://novascotiadesign.ca - Good business resource.

Posted in Home Post Date 05/17/2021

---